Create your content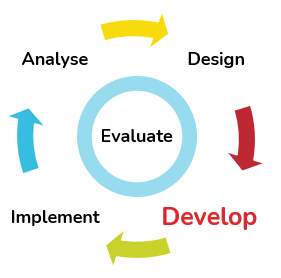 Now you have a design for your course you can begin developing resources to support the delivery of your learning activities.



This part of the course has general sections relevant to everyone on re-using content, writing for the web, making your training materials FAIR and inclusive.

There are then specific sections on particular resource types and activities (presentations, videos, quizzes and handouts) which can be used as a reference when needed.

Enjoy creating your content and remember to get feedback from colleagues or potential learners as you go.